FIVESKIT – Rootrainer® – Fives Kit
---
Kit contains 5 SL360T trays and 60 Rootrainer® Fives books.
IF YOU ARE LOOKING TO ORDER MORE THAN ONE KIT, PLEASE SEE INDIVIDUAL ITEMS FOR A COST SAVINGS ON PRODUCT AND SHIPPING.
PLEASE NOTE: KITS DO NOT SHIP ASSEMBLED.
Included in Bundle
---
$

67.99
per bundle
1456 bundles in stock
Scroll Down for More
What You May Need
---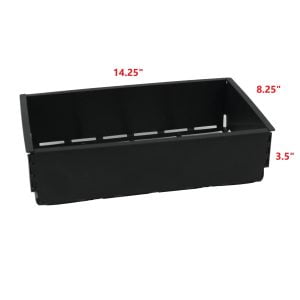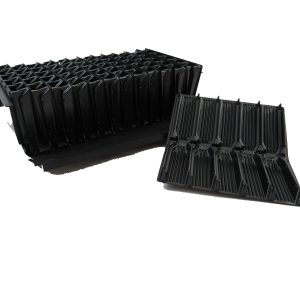 SL65-5 Rootrainer® Fives book
Spencer Lemaire Rootrainer Book System Books per Tray: SL360T tray - 14 Advantages of seedling accessibility: • Easier seedling extraction for tender, less rooted plants, like native plants. • Easily measure physical conditions such as root growth and soil moisture. • Inspect plants without disturbing them. • Rootrainers lay flat and nest tightly together for cost efficient shipping.
View Product